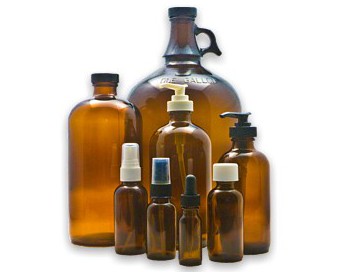 Boston Rounds Bottles
Amber glass bottles are synonymous with pharmaceutical-type prescription packaging as they protect contents from UV rays and are ideal for light sensitive products. These brown colored bottles, also known as Boston Rounds, offer the perfect container for liquids such as essential oils, herbal tinctures, skin care products, and food products.
Glass bottles help to insure product integrity for long term storage. In addition, glass bottles are environmentally sensitive and eco-friendly. They can be re-purposed and are easy to recycle.
Dispensing options include glass rods, pipettes, spray misters, treatment pumps, lotion pumps and regular caps. Products should be tested for compatibility with your bottle and closure options.
Our amber glass bottles can be purchased for personal or commercial use. E.D. Luce Packaging is a wholesale distributor of glass bottles.
1/2 oz, 1 oz, 2 oz, 4 oz, 8 oz, 16 oz, 32 oz, Half Gallon, and Gallon Sizes Available
Click on the cap size link to pair up your amber glass bottle choice with the appropriate closure for your product.
CGI-Script Error
The CGI script you accessed is not working correctly. It didn't send any header data (possibly due to incorrect separation between the headers and the body). Please notify the author of the script of this problem.
Similar Bottle Options
See also: